SmallSat Spacecraft - Modal interaction case
The SmallSat structure was conceived by EADS-Astrium (now Airbus Defence and Space) as a low-cost platform for small satellites in low earth orbits. It is a monocoque tube structure composed of eight flat faces for equipment mounting purposes, creating an octagon shape. The spacecraft structure supports a dummy telescope mounted on the top floor panel through a tripod. An inertia wheel is also present featuring a vibration isolation device.
Model-test mismatch
Unexpected resonance
Inability to certify
High testing cost
High modeling cost
Product launch delay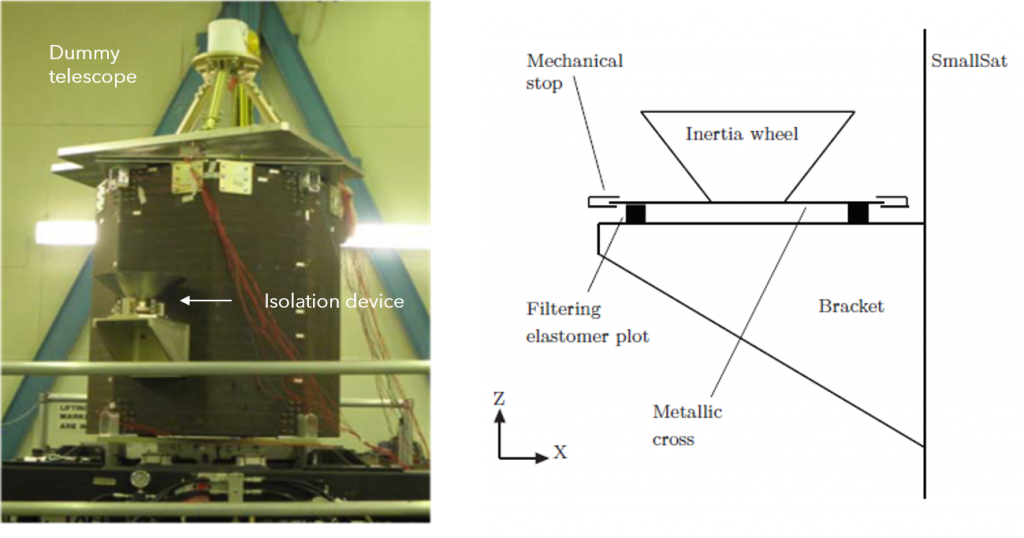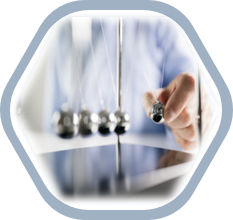 Root cause
The inertia wheel anti-vibration device presented strong nonlinear behavior. This nonlinear behavior triggered a nonlinear resonance mode that could not be predicted from linear models.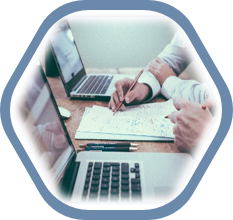 Solution
Proper identification of the nonlinear connection and creation of a nonlinear model allowed to properly represent the dynamics of the spacecraft structure.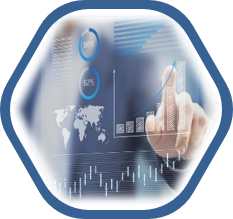 Benefits
Efficiency gain Successful certification
Having a project in mind ?